Meet YBLTV Spotlight Mover-N-Shaker: Ashley Brandberry, President, BRANDBERRY
YBLTV: Describe your role in your company in no more than 100 words:
Ashley Brandberry: Brandberry creates, builds and licenses brands. We specialize in toys, candy, cosmetics, children's entertainment and experience design.
YBLTV: What is it the company does?
Ashley Brandberry: Brandberry dreams up new ideas for brands and product lines and then pitches those innovative concepts to manufacturers.
YBLTV: Give us a brief timeline of your career so far – where did you start, how did you move on?
Ashley Brandberry: I began my career over a decade ago working for a mid-sized toy company in South FL that was later acquired by a large LA-based company. When the Florida offices closed, I decided to venture out on my own by founding Brandberry. I'm 8 years in and wake up every morning loving what I do!
YBLTV: What do you believe makes a great leader?
Ashley Brandberry: Someone who has great vision, strong values and inspires others to make positive change.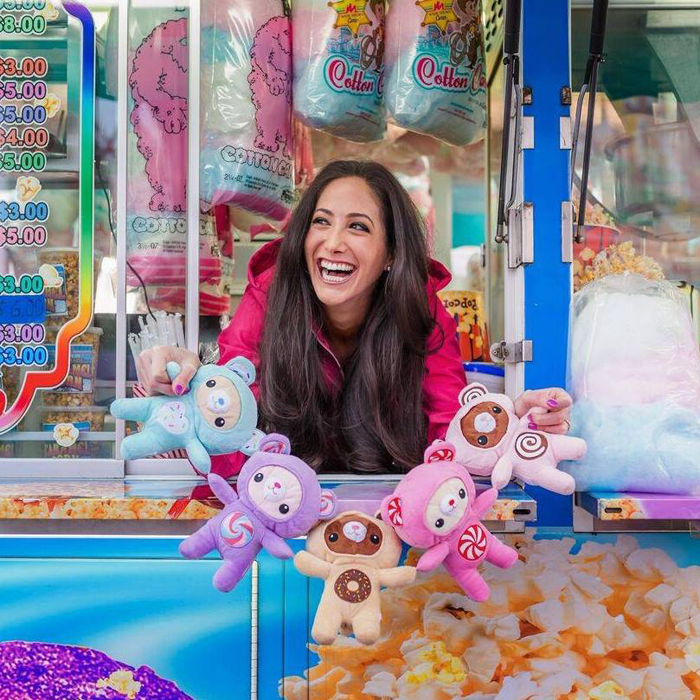 YBLTV: What has been your biggest challenge in your current position?
Ashley Brandberry: Being at the mercy of a licensee. When you license your brands and ideas, you are no longer in the drivers seat. That means a lot of compromise in the vision and execution. It also gives you great speed to market, every con has a pro.
YBLTV: How do you alleviate the stress that comes with your job?
Ashley Brandberry: Getting moving, whether that means exercising or just getting out and about.
YBLTV: When you were little, what did you want to be when you grew up?
Ashley Brandberry: When I was little, I thought I wanted to be an animal behaviorist. I had no idea I could do what I am doing now.
YBLTV: Any pet peeves in the workplace? What do you do about them?
Ashley Brandberry: Respond. I'm a pretty connected person, so if someone reaches out with an opportunity, I try to get back to them. Even a helpful, this is not for us is better (to me) than radio silence.
YBLTV: Where do you see the company in five years time?
Ashley Brandberry: Doing big things! The goal is to have a stable of brands in our portfolio that have grown into household names with huge licensing potential.
YBLTV: What advice would you give to an aspiring business leader?
Ashley Brandberry: Half of the game is showing up, so take risks, dream big and don't be scared to try.
###
Connect With Brandberry
Business Name: Brandberry
Owner Name: Ashley Mady
Owner Title: President
Website: www.brandberry.com
Twitter: www.twitter.com/brandberryinc
Facebook: www.facebook.com/brandberry
LinkedIn: www.linkedin.com/company-beta/292082/
###
Ashley Mady attended the 2017 Licensing Expo in Las Vegas, NV.