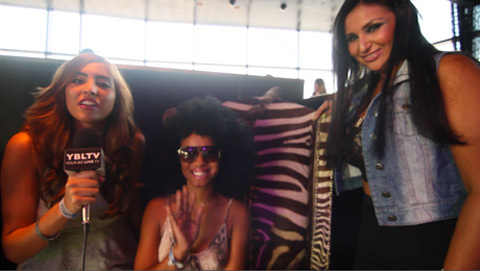 At On the Rocks Las Vegas, we chatted with Dimez Magazine, Event Manager, Karissa Coakley Lightbourne and Michelle-Medina Sheers. Both girls love Jon Taffer's show, Bar Rescue!
Karissa loves how Jon takes over businesses that are about to fail and fixes them. "He's not a sensitive person. He tells it like it is," she says. "In the end, he's always right." Michelle loves his vision. "He reinvents everything," she says. "And turns everything into gold when he's done."
Anyone up for a little Sex on the Beach!? Sounds like a great drink right now, cheers!