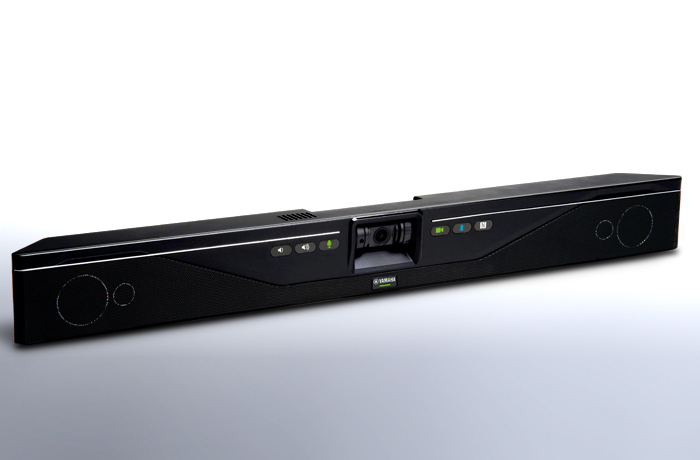 Comprehensive UC Solution Honored for Ability to Solve Communication, Collaboration, and Technology Management Hurdles for Huddle Rooms
HAMAMATSU, Japan — June 22, 2017 — Yamaha, a leading pro audio company, today announced that the Yamaha CS-700 Video Sound Collaboration System was recognized with AV Technology's Best of Show Award, honoring outstanding achievements in product development.
"Between the collaboration efforts of Yamaha UC and Revolabs' product development teams and engineering leadership, we have developed a solution that makes it easier and clearer to communicate and collaborate while relieving the pain points for technology managers and end-users grappling with an ever-increasing amount of technology," said Mick Kamihara CEO, Revolabs®, Inc., a wholly owned subsidiary of Yamaha Corporation and part of the Yamaha UC department. "Winning AV Technology's prestigious Best of Show Award is the culmination of the hard work and dedication that has gone into developing the great technology behind the CS-700."
The Yamaha CS-700 is the first solution of its kind to bring together audio, video, and collaboration capabilities in a wall-mounted system. It boasts a dynamic beamforming microphone array, ensuring that every word is perfectly captured and delivered to the far end. In addition, four Yamaha speaker elements provide the highest degree of audio intelligibility for all of the participants in the room. Through a single USB cable, the CS-700 is ready to connect to an organization's chosen UC platform, such as Microsoft® Skype for Business, Cisco® Spark, GoToConference™, Google Chromebox for Meetings™, Vidyo®, WebEx®, Zoom®, BlueJeans®, and many others. The unit's special wide-angle video camera captures all meeting participants in the room with its 120° field of view without requiring pan-tilt-zoom functions.
Through the USB connection to their laptop or tablet or room appliance, users can seamlessly and intuitively join a meeting with outstanding audio and video. This plug-and-play approach allows users to quickly get started without wrestling with disparate video, audio, and collaboration components in the room, thus eliminating complex steps from the process that can waste valuable meeting time or require the assistance of on-call IT staff. The wall-mounted system clears clutter from the table, increasing available table space for users in huddle rooms. In addition, the CS-700's integrated network management system allows IT staff to remotely manage each unit from one location, increasing service response and efficiency.
The Best of Show Awards were presented on the InfoComm show floor and were selected by panels of professional users and editors, as well as by judges at the trade show.
More information can be found at www.revolabs.com.