Order Your's Today for $8.99 from Amazon.com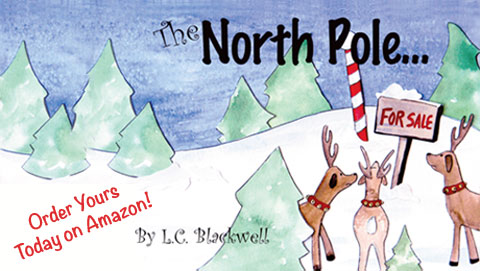 Just when the North Pole was gearing up for the next Christmas trip, Santa made a startling announcement: he was retiring! And, he was selling the North Pole! Mrs. Claus and Henry, the president of the Elves were not about to let that happen. So, they came up with a special plan to save Christmas using Twitter, Facebook, Google+ and YouTube. But, they had to surprise Santa-and it would take everyone working together at the North Pole to do it.
Order The North Pole…For Sale in paperback today from Amazon.com.