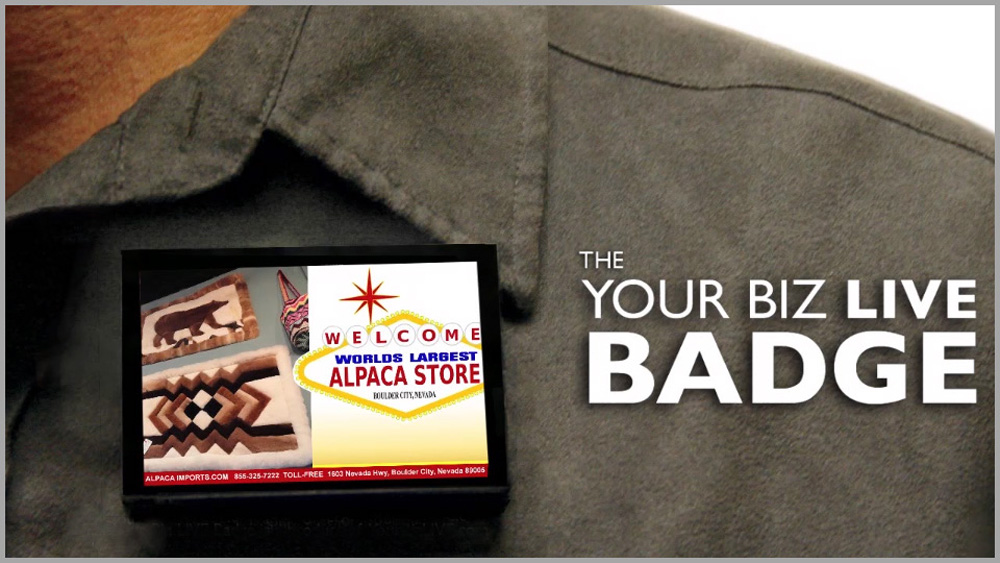 The Your Biz LIVE Badge is a wearable video player delivering your company message through professional video content. Add your own content to display on the YBL Badge. Video content can be set to display specific marketing or promotions, new inventory, special events and more.
You can easily load numerous videos for playback. The YBL Badge allows you to stand out from the crowd when you are at a trade show, LIVE event or out on the town. You are able to pause content or replay a certain clip as needed. Get started today marketing your business like never before!
The YBL Badge is easy to use with its heavy-duty wearable magnetic fastener or a lanyard. Simply snap on the YBL Badge to your clothing or hang from a lanyard around your neck - it's that easy!
Visit YBLBadge.com for more info.