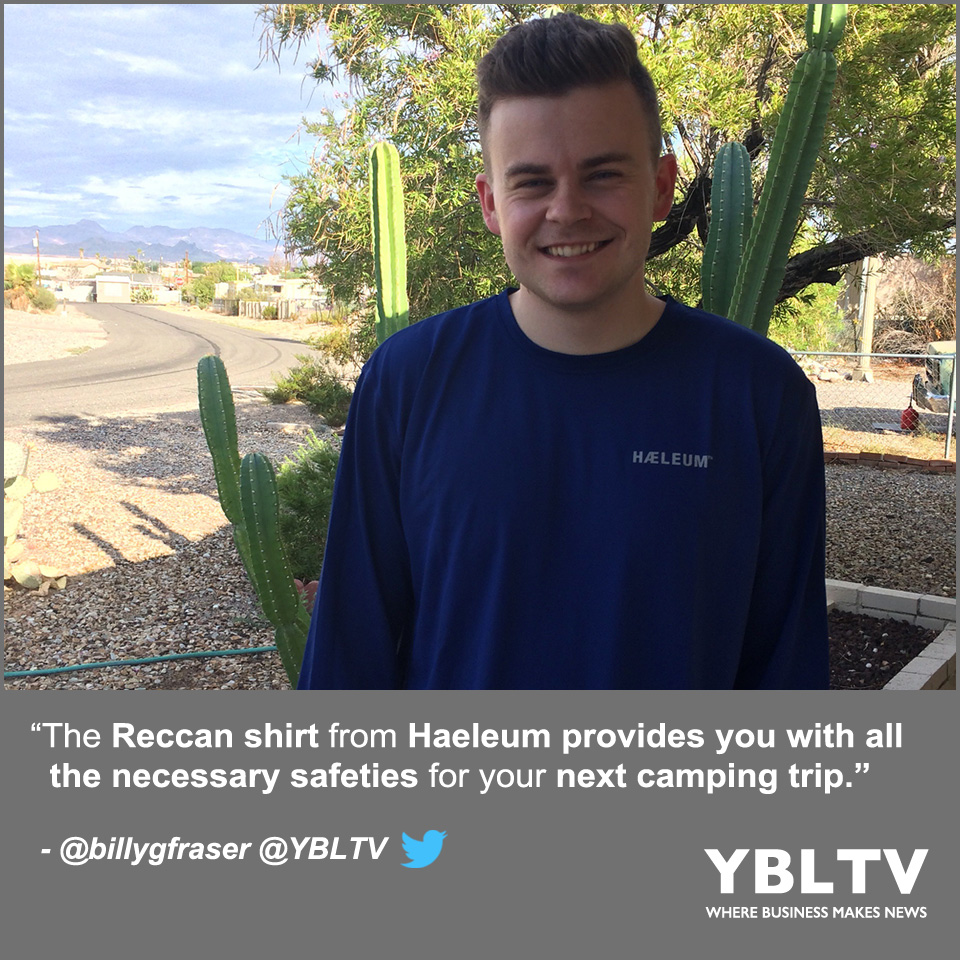 YBLTV Review: Haeleum - Reccan | Midnight Blue
While appearances might deceive, deserts do have their share of mosquito problems, especially during the monsoon season when flooding becomes overwhelming. Like flooding in the desert, even in the most unlikely scenarios, the use of an Insect Repellent Shirt I received to review from Haeleum will always be necessary.
"The Reccan shirt from Haeleum provides you with all the necessary safeties for your next camping trip." - William Fraser, YBLTV Writer / Reviewer
Utility
Mosquito-borne diseases include the chance of catching the Zika virus or Malaria, so the importance of Haeleum products cannot be overstated. However not only does the Haelium shirt protect you from insects, it also has 40+ UPF Sun Protection, extreme moisture wicking, and 100% microfiber polyester. It's basically like wearing a comfortable set of armor. This insect repellent shirt protects from "mosquitos, ticks, ants, flies, chiggers and midges," which is nearly everything you might encounter while on a hike, minus a bear of course.
Style
The shirt fits me perfectly and is a fashionable midnight blue, which considering how ugly or ill-fitting some outdoors products can be, this was a pleasant surprise. Understandably, the insect repellent in the shirt can only survive so many washes before it loses its potency. However, I was hoping for more than just 70 washes. I haven't kept track of how many times I've washed a certain shirt of mine, but assuming you wash a shirt with a load of laundry once a week, you'd only get about 1.35 years out of the shirt's insect repellent. Haeleum goes so far as to add that 70 launderings is "the expected lifetime of most garments." Call me old-fashioned, but I like my shirts to last longer than that.
Pros
Unparalleled protection from various elements
Stylish
Cons
Repellency remains effective for just 70 washings
Specs
40+ UPF sun protection
Extreme moisture wicking
Natural insulating qualities
100% DryTru Microfiber Polyester
Protects from mosquitoes, ticks, ants, flies, chiggers, and midges
Final Thoughts
At $39.99, the Reccan shirt from Haeleum provides you with all the necessary safeties for your next camping trip, even considering the planned obsolescence.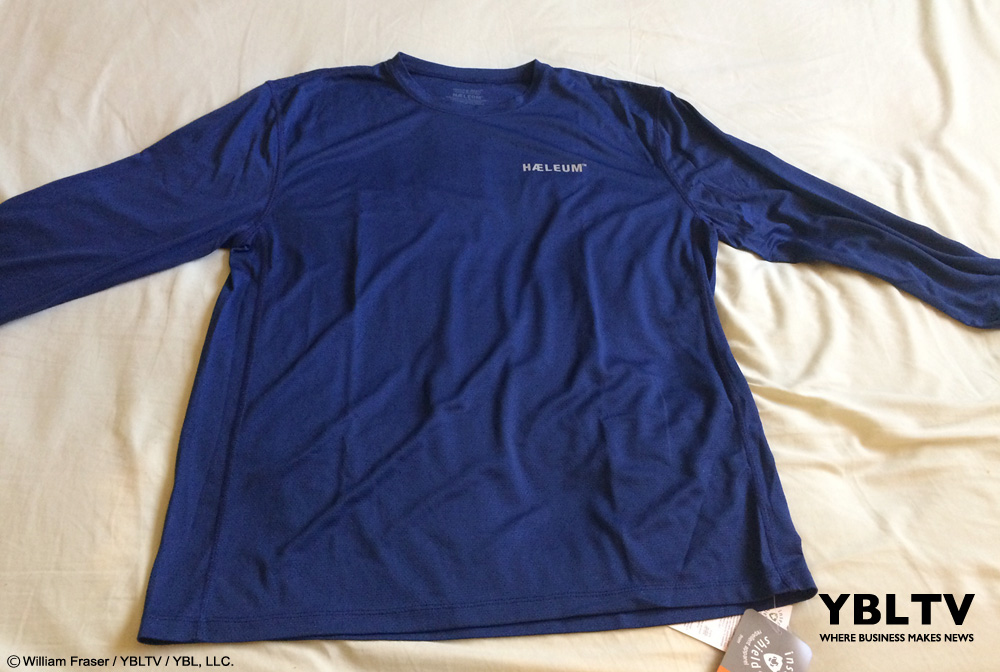 ###
Disclosure of Material Connection: YBLTV Writer / Reviewer, William Fraser X received the RECCAN | MIDNIGHT BLUE for free from Haeleum in consideration for a Product Review.