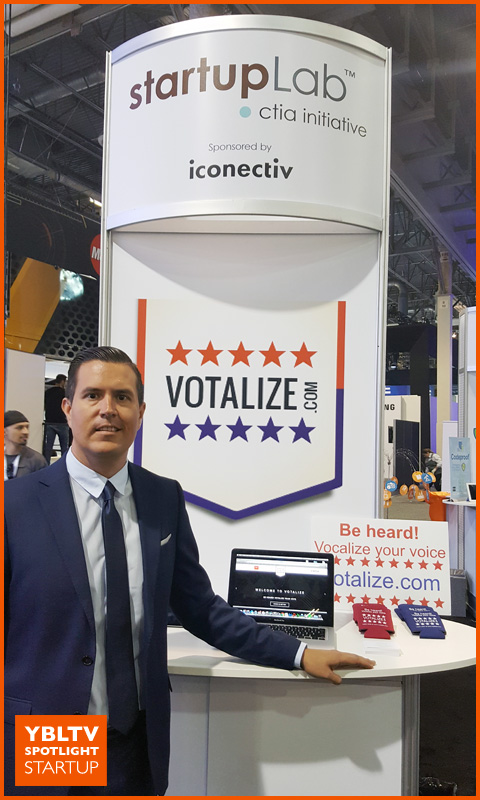 YBLTV: What is it the company does?
Votalize Inc.: Votalize connects citizens with their elected officials to create a political dialogue only in their district.
YBLTV: What inspired the company to start-up?
The company is changing the outdated ways citizens are able to connect with elected officials.
YBLTV: How did you go about starting up, did you apply for funding or did you self-fund the project? If so, where did you secure funding from?
Votalize Inc.: We are self funding the project.  We created a corporation and built the website.
YBLTV: Where do you get advice, support and/or help?
Votalize Inc.: We are part of the 1776 incubator and have received advice from their mentor group.
YBLTV: What has been your biggest challenge so far?
Votalize Inc.: The biggest challenge has been building our user base.
YBLTV: What is your next big target?
Votalize Inc.: Our next big target is spreading the word at the grass roots level to build our user base.
YBLTV: What is the best and worst thing about being a Startup?
Votalize Inc.: The best thing is being able to make a real positive difference.  The worst thing is not being able to scale fast enough.
YBLTV: What makes this idea different?
Votalize Inc.: It is a platform that easily allows a dialogue between politicians and their constituents. Unlike Facebook and Twitter, on Votalize, citizens and politicians can only engage in their district/jurisdiction.
YBLTV: Who would be your dream customer?
Votalize Inc.: Our dream customers would be political campaigns and media buying our data.
YBLTV: How do you see the mobile landscape evolving in 2016 and beyond?
Votalize Inc.: Mobile apps are taking over business.  Politics is one space where mobile is not very big.  With the well followed 2016 presidential election, mobile will take over the political space.
###
Connect with Votalize Inc.
Business Name: Votalize Inc.
Founder: David Eagan
CEO: Joseph O'Bell
Website: Votalize.com
Twitter: @votalize
Facebook: http://www.facebook/votalize