YBLTV Review: beyerdynamic DT 240 Pro
While doing homework or just relaxing in the house, I love listening to music. So, I am excited to review beyerdynamic DT 240 Pro. Around October of 2017 beyerdynamic released the DT 240 Pro - a closed studio headphone for monitoring sound.
Product Features
Stereo Jack plug 3.5mm & ¼ adapter
Wired headphones
Nominal impedance headphones: 34 ohms
Without remote
Pricing
Let's first take a look at the pricing of these headphones. For only $99, you are getting some awesome quality headphones. Studio headphones have a wide range of prices, some of which fall in the range of $129-$500… and others between $19-$70. So, you really cannot go wrong paying $100 for a good quality pair like these.
Sound Quality
Sound quality is key with any console. As soon as I played a song, most of the outside noise was gone — which made listening to my music all the more relaxing and enjoyable. I did not hear static or experience any issues when I turned up or down the volume.
Design
The beyerdynamics DT 240 Pro is very well designed. The headphones have a function where you can have them in a flat design so that they are easy to put away. Another design feature I like about the headphones are their color — solid black makes a bold statement. Comfortability is also very key to a good design. As soon as you put the headphones on - you instantly feel the wideness of the headphones covering your ears —perfectly.  And lastly, headphones must have durability— the wire is a major area that plug-in headphones can have issues with. No need to worry about the wire provided with beyerdynamics DT 240 Pro — it is thick and durable.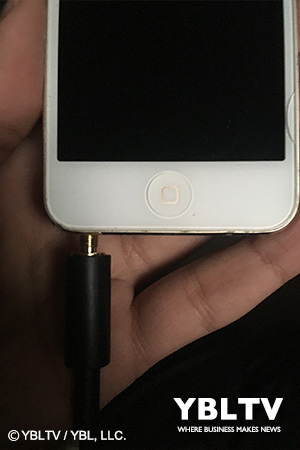 Stereo Jack
A minor issue I see with these headphones is its stereo jack and mobile usage. As I was plugging my headphones into my mobile device, the stereo jack was sticking out a little too much. This may or may not be an issue for others.
Pros
Very cost-effective
Built to last
Comfortable to wear
High noise isolation
Color of headphones
Great sound quality
Cons
Stereo jack sticking out too far with mobile use
"The beyerdynamic DT 240 Pro are good quality, studio headphones for enjoying your music - almost like you're in a music studio," – Wolfgang Nava, YBLTV Writer / Reviewer @wolfgangnava @WolvesEntertain
Final Thoughts
beyerdynamics DT 240 Pro is an excellent buy - both for those of you who love music and those who record music for a profession!
###
Disclosure of Material Connection: YBLTV Writer / Reviewer, Wolfgang Nava was provided on loan the beyerdynamic DT 240 Pro from beyerdynamic in consideration for a Product Review.
###
beyerdynamic, Inc. was an Exhibitor at the 2018 CES Show in Las Vegas, NV.