YBLTV Meets Fabric Sensor Technology Leader BeBops Sensors at CES 2018
Enter the world of smart fabric sensor technology! At CES 2018, BeBop Sensors introduced the Forte Wireless Data Glove, the first fully featured affordable data glove to incorporate haptics, and super accurate rapid sensing for gaming and AR/VR environments for a more realistic VR experience. We can't wait to try the product ourselves!
BeBop Sensors' Forte Data Glove Features:
First affordable high performance, ultra-comfortable wireless data glove
Sensor speeds at 500Hz
Data rates at 150 frames per second, eliminating lag for near instantaneous response times, perfect for the most demanding gaming applications
10 smart fabric bend sensors are located above each knuckle with bend accuracy and repeatability at +/- 1.5 degrees
9 degree IMU (Inertial Measurement Units) provides extremely low drift and reliable pre-blended accelerometer and gyro sensor data
6 actuators are located on 4 fingertips, the thumb, and palm
Up to 64 unique haptic sound files can be resident on the glove with new files rapidly uploaded over Bluetooth or Micro USB
Micro USB connector charges the internal lithium battery in 2 hours for a 15 hours battery life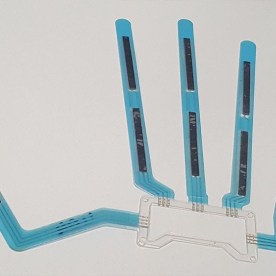 About BeBop Sensors
BeBop uses smart fabrics to create elegant sensor solutions for OEMs. Where things or people interact, BeBop Sensors comprehends force, location, size, weight, bend, twist and presence across any size, resolution and geometry. BeBop technology is robust and proven with over two million sensors in daily use. Based in Berkeley, California, BeBop Sensors makes things knowable for product designers and visionaries. For more information and demonstrations, see the BeBop Sensors website.
"Wireless Forte Data Glove from BeBop Sensors will forever change your gaming and AR/VR environments," - YBLTV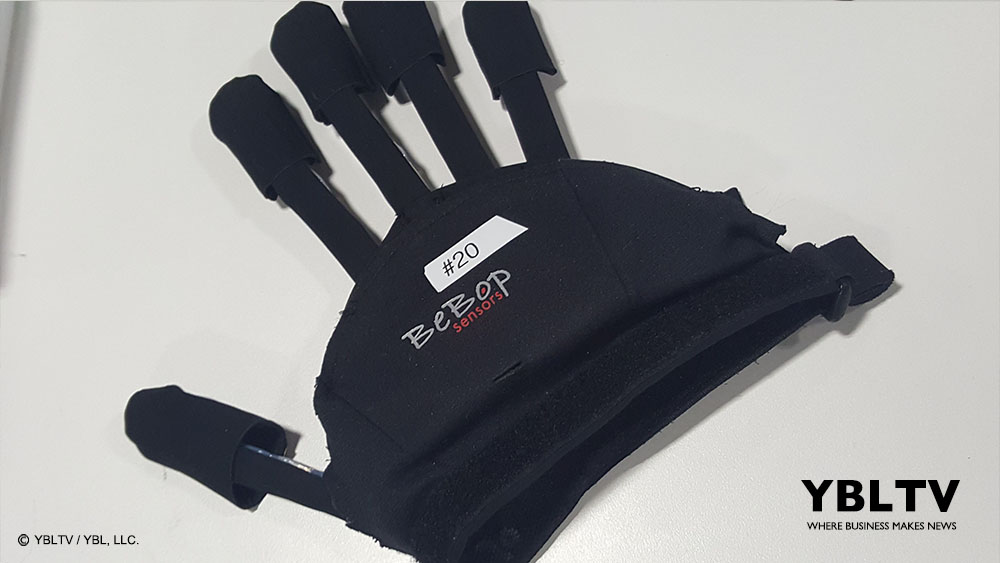 Bebop Sensors introduces Forte Data Glove at CES 2018.