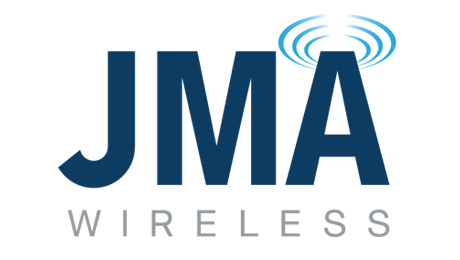 Attendees can participate in interactive session on achieving high performance indoor coverage and capacity
Amsterdam, The Netherlands – November 6, 2017 [DAS & Small Cells Congress Europe]- JMA Wireless, a global leader of wireless communications solutions, is a Silver Sponsor, exhibitor and presenter at DAS & Small Cells Congress Europe being held at the NH Collection Amsterdam Barbizon Palace Hotel on November 6 – 8. This year's event is focused on network densification strategies necessary to meet the coverage and capacity requirements of high bandwidth data services. Attendees include network operators, third party owners, system integrators and equipment manufacturers.
"Densification is becoming a major issue across all types of environments, including mass transit systems, stadiums, shopping malls and multi-tenant office buildings," said Todd Landry, Corporate Vice President of Product and Market Strategy at JMA Wireless. "One of our latest deployments in Europe is the new residential and mixed-use development in Aarhus. This fast-growing city with a very young population is managing its densification challenge already with our C-DAS (centralized DAS) technology, an iteration of our industry leading TEKO DAS platform."
Download a copy of our Aarhus Case Study.
At the JMA Wireless booth attendees can learn about the company's extensive solutions portfolio including:
TEKO DAS - The industry's fastest growing and most innovative DAS platform with C-DAS (centralized DAS) and E-DAS (enterprise DAS) versions.
FUZE™ Platform - Fully integrates capabilities such as cellular node, digital electricity, and IP POE distribution for applications such as Wi-Fi, security cameras, and IoT edge devices.
NWAV Portfolio - A comprehensive portfolio of macro, indoor, and small cell antennas, as well as filter solutions.
Transmission Lines - A complete solution, which includes DC block laser welded jumpers, unique compression connectors and weather protection systems.
Smart Cell Solution - Empowers cities and campuses with the latest multi-technology 5G ready platform.
In addition, Morton Tolstrup, Director of Business Development at JMA Wireless and world-renowned industry expert and author of the book, Indoor Radio Planning, will be presenting a pre-conference workshop. Please see details below:
"How to Design and Implement High Performance Indoor Coverage and Capacity Solutions"
Monday, November 6, at 13:00 (Registration begins at 12:00)
Also, Mr. Tolstrup's latest white paper, "Eight Parameters for Optimal DAS Performance", can be downloaded on the JMA Wireless website.