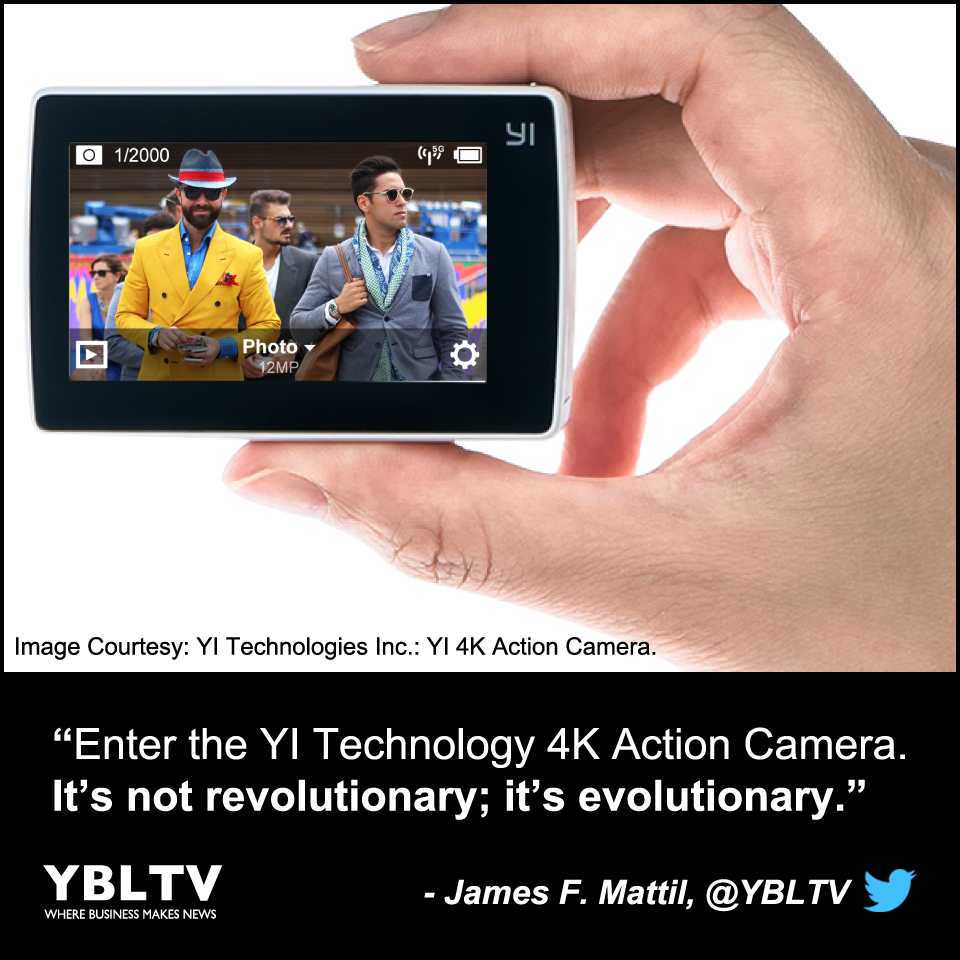 The Rise of YI and the Fall of GoPro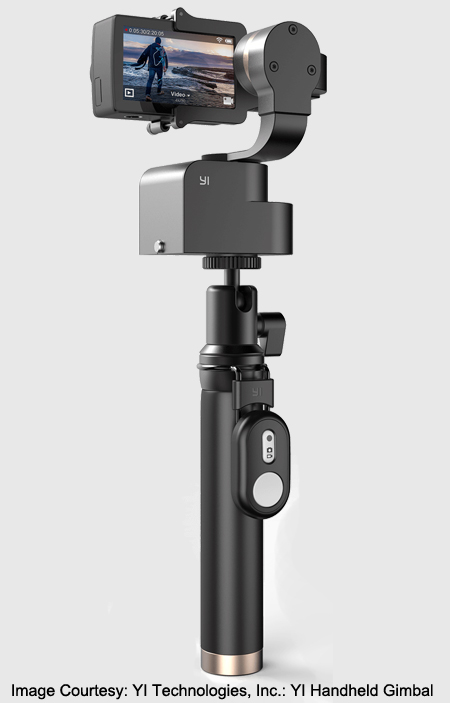 GoPro has become synonymous with video action cameras and has tapped the market for high-octane sports and adventure video. However, the company is teetering on the brink of failure after its 2014 public stock offering and subsequent marketing failures. CES 2017 will be a crucible to determine if GoPro can survive and prosper. Meanwhile, several capable competitors are ready to compete with their own tech solutions. None is more intriguing than YI Technologies, Inc., a subsidiary of Xiaomi Communications Co., Ltd. (China).
Unlike GoPro, YI was not started in a VW van parked at a surf beach; it's a fully functional technology company making serious inroads against the world's biggest tech firms. And yes, it already produces an action camera that's better than the Go Pro HERO4 Black.
Lest one conclude this is a hatchet job against GoPro, let me say that the company deserves full credit for developing the so-called ecosystem of camera attachment devices, but not so much the cameras. Whether that justifies GoPro founder Nick Woodman being the highest paid U.S. executive (roughly $1.0 million per day) is a matter for GoPro shareholders.
GoPro was not the first (nor best) digital cameras, digital video cameras, or waterproof cameras. The missing ache was the lack of devices to free up the photographers hands by mounting a camera on the shooters body, helmet, surfboard, skateboard, sailboard, bike, car, or flying machine/ That's a big deal that opened up a world of exciting photographic opportunity.
"Enter the YI 4K Action Camera. It's not revolutionary; it's evolutionary," - James F. Mattil, YBLTV Writer / Reviewer / Photographer
Like most cameras, it comes with a 1/4-inch tripod screw mount that can be used with the existing "ecosystem" of action cam mounting devices. The YI cam also records video in 4k, HD or standard (720) resolution. And it has a built-in time lapse video function. Unlike GoPro, YI also has a slow motion function.
According to YI, their action camera is "built with the new generation Ambarella A9SE75 chip, Sony IMX377 image sensor, and 7 layers of all glass lenses. Records 4K/30fps at 60mbps, 4x the quality of 1080p." YI also includes image stabilization to reduce camera shake.
The YI action cam comes with a fast F/2.8 large-aperture.7-layer, glass lens that increases light intake to capture crisp and detailed footage.
Two features that stand out above the GoPro are the YI battery and rear LCD, touchscreen. The Gorilla glass, 330 dpi "touchscreen" LCD allows the shooter to quickly and easily adjust camera settings in a manner similar to a Smartphone. GoPro is not equipped with an LCD screen and cannot be operated via the LCD touchscreen.
The long-lasting, state-of-the-art battery from Amperex Technology provides up to 8-hours of standby time and a remarkable 2-hours of video at 4k/30fps. That's about twice the battery duration of GoPro. YI provides dual microphones, while GoPro has a single mike.
A quick Internet search will spotlight numerous technical, performance reviews of the impressive YI Action Camera and the results are very good - good enough, in fact, that I just ordered my own YI at a cost $200 less than a GoPro!
YI says the 4K Action Camera is poised to reach new heights, especially when mounted on YI's new Erida drone - dubbed as the world's fastest tri-rotor copter, carbon fiber drone - reaching speeds of 75 mph and up to 40 minutes flight time. Yi has also launched a handheld, 3-axis gimbal, expected soon in the U.S.
Although Go Pro beat YI to market with its versions of these products the GoPro Karma drone has been recalled due to product failures - it losses power in flight and crashes. The GoPro Karma gimbal (included in the Karma drone) has now been re-released as a stand-alone product at $300 (Dec. 2016).
YI Technologies, Inc. and parent company Xiaomi Communications Co., Ltd. have recently announced plans to exhibit at CES 2017 and we'll be looking forward to a close-up look at their latest evolutionary innovations. And I may even video their exhibits with my new YI Action Camera.