YBLTV Quick Peek: KUVINGS
From Juicers to Blenders, KUVINGS Helps You Get Healthy
My girlfriend has been wanting me to start eating and drinking healthier, so I was very excited to visit KUVINGS / NUC USA, INC. at the 2018 CES Show in Las Vegas last month. They have an amazing product line of juicers and blenders. I enjoyed speaking with Kuvings General Manager, Mr. Chang Kim.
I had the pleasure of demoing the company's Whole Slow Juicer Chef CS600 . It was interesting to see the difference between juice made with an ordinary blender versus a glass made with their Vacuum Blender SV-500.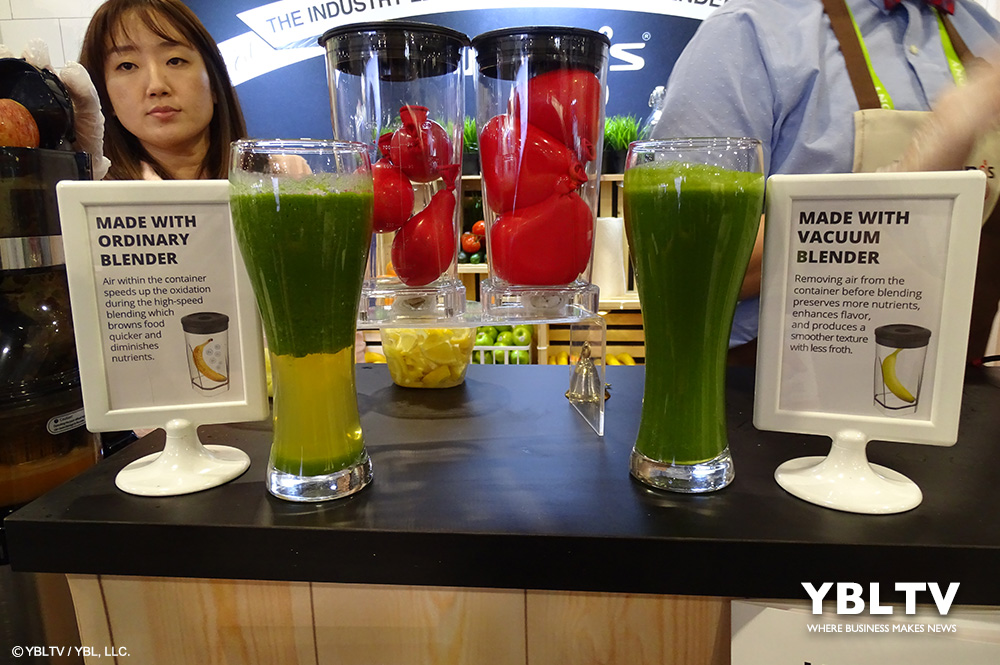 I took a peek at the many recipes Kuvings includes on their website - so appetizing — and all are created using their products!
It's a New Year… We all still have time to make an effort to get in shape by exercising and eating well — and Kuvings helps get us on that track!
About KUVINGS
Kuvings (NUC GROUP) has been a leading manufacturer of small specialized kitchen appliances for nutrition and health-conscious consumers since 1978. The Kuvings line includes juicers, blenders, yogurt makers, food processors, food dehydrators, hand mixers, slow cookers and more.