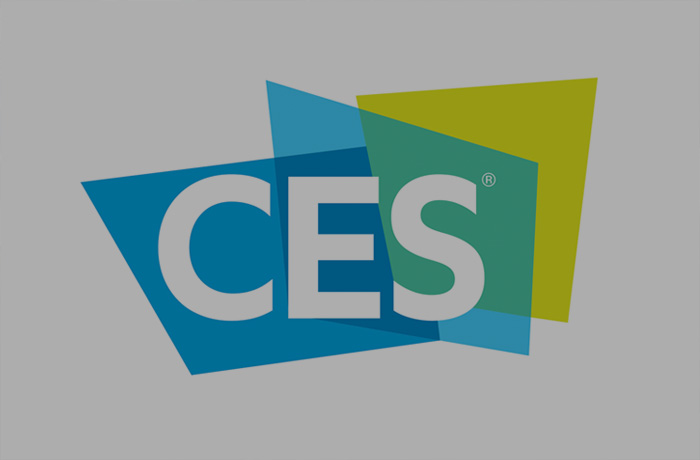 Couldn't see the full show? Couldn't make it to CES 2017? We've got you covered with content, videos, photos and more
Arlington, VA, February 15, 2017 – CES® 2017 hit record-breaking numbers for its 50th anniversary last month in Las Vegas, NV with more than 4,000 exhibiting companies covering more than 2.6 million net square feet of exhibit space.
See every whoa-ment captured at CES 2017 with:
Listen to the C Space Storytellers Sessions on Spotify to check out the latest content and news you might have missed or relive all the discussions.
The global stage for innovation, owned and produced by  the Consumer Technology Association (CTA)™, saw technology debuts in 5G, cars, clothes, content, health care, sports, travel, smart cities, AR, VR, robotics, artificial intelligence (AI) and more. Industry leaders and influencers from around the world convened at CES; innovators, government officials, retailers, investors, buyers, sports professionals, marketing executives, content creators and more were all on hand to experience the future of the connected world through today's tech.
Check out our show close release for a full recap of this year's record-breaking event. Registration is open for the third annual CES Asia™, which returns to Shanghai, China June 7-9, 2017. Register now on CESAsia.com.
About CES:
CES is the world's gathering place for all who thrive on the business of consumer technologies. It has served as the proving ground for innovators and breakthrough technologies for 50 years-the global stage where next-generation innovations are introduced to the marketplace. As the largest hands-on event of its kind, CES features all aspects of the industry. Owned and produced by the Consumer Technology Association (CTA)TM, it attracts the world's business leaders and pioneering thinkers. Check out CES video highlights. Follow CES online at CES.tech and on social.
Winter Break
March 9-12, Snowmass, CO
Digital Patriots Dinner
April 4, National Portrait Gallery
CES on the Hill 
April 5, Rayburn Cafeteria
New American Jobs Summit
May 3, Washington, DC
CES Asia 2017 – Register
June 7-9, Shanghai, China
CEO Summit
June 21-24, Amalfi Coast, Italy
Innovate! and Celebrate
October 9-11, San Francisco, CA
CES 2018
January 9-12, Las Vegas, NV
About Consumer Technology Association
Consumer Technology Association (CTA) is the trade association representing the $321 billion U.S. consumer technology industry, which supports more than 15 million U.S. jobs. More than 2,200 companies – 80 percent are small businesses and startups; others are among the world's best known brands – enjoy the benefits of CTA membership including policy advocacy, market research, technical education, industry promotion, standards development and the fostering of business and strategic relationships. CTA also owns and produces CES® – the world's gathering place for all who thrive on the business of consumer technologies. Profits from CES are reinvested into CTA's industry services.
###
Information contained on this page is provided by companies via press release. YBLTV makes no warranties or representations in connection therewith.