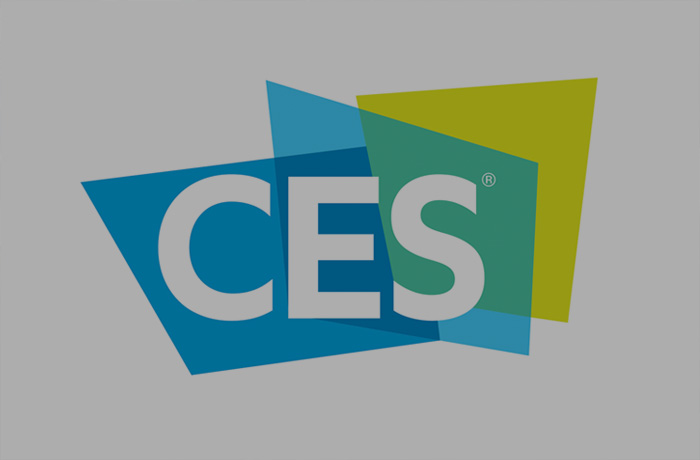 CES startups have raised more than $1 billion in funds since 2012; curated exhibit area to welcome 600 exhibitors in 2017
Arlington, VA – August, 31, 2016 – The Consumer Technology Association (CTA)™ today announced that the Eureka Park Marketplace will expand by more than 16 percent at CES® 2017 to accommodate a growing application pool of highly qualified candidates. Driven by market demand, the curated exhibit area will house 600 innovative startups looking to build brand awareness and forge cross-market partnerships. CES 2017, the global stage for innovation, will run January 5-8, 2017 in Las Vegas, NV.
A platform for innovators of all sizes, CES draws some the most brilliant minds representing a wide array of industries. CES 2016 featured the latest innovation from 500 startups representing 29 countries, with more than half coming from outside the U.S., including newcomers to CES: Austria, Czech Republic, Greece, Netherlands, New Zealand, Russia, Taiwan, Turkey and UAE.
"Startups represent the heart and soul of innovation, working from the ground up – many times under less than ideal conditions – to make their dreams a reality and launch a product, service or app that might change our world," said Gary Shapiro, president and CEO, Consumer Technology Association. "CES is about making business dreams comes true and showcasing the most promising new innovations. Since 2012 CES startups have been funded at more than $1 billion, underscoring our value proposition. Eureka Park is one of the most unique and dynamic areas of the show floor with everything from wearables and sports tech to smart home tech and virtual reality."
Eureka Park exhibitors have the opportunity to network and conduct business with more than 165,000 attendees expected at CES 2017 with more than 6,500 members of the media on hand to cover the next generation of tech. In addition to startups, the show will feature more than 3,800 exhibitors spanning more than 2.4 million net square feet of exhibit space.
"CES was a great place to gather market/customer feedback as well as to meet potential buyers and distributors," said Angela Pan, founder and CEO of Ashley Chloe Inc, a featured startup in Eureka Park at CES 2016. "We also appreciated that CES offered us an opportunity to see the latest trends in the marketplace."
Due to the popularity and growth of Eureka Park, CES has introduced a formal application process to award only the most qualified, innovative startups show floor space for 2017.
"It was impressive – many people, many interesting contacts," said Lionel Heymans, CEO, 42tea, a French startup who came to CES through Business France. "People told me [Eureka Park was] an inescapable exhibition and now that I have participated, I recommend it to all startups. It is a real accelerator for business. We made contacts which are going to allow us to become established in the United States."
CES is where business gets done. Spanning three locations – Tech East, Tech West and Tech South– CES provides a central location for exhibitors, attendees and media to network, conduct business and witness exclusive product launches and demos.
"We got a lot of attention from potential partners and investors and are now developing the next version of the Tennibot," said Haitham Eletrabi, founder and CEO, Tennibot. "Things are moving in the right direction." Tennibot will return to Eureka Park for more startup success at CES 2017.
Registration opens September 6. Visit CES.tech for more information. Interested in exhibiting? Contact a sales team representative.
About CES
CES is the world's gathering place for all who thrive on the business of consumer technologies. It has served as the proving ground for innovators and breakthrough technologies for almost 50 years-the global stage where next-generation innovations are introduced to the marketplace. As the largest hands-on event of its kind, CES features all aspects of the industry. And because it is owned and produced by the Consumer Technology Association (CTA)TM, the technology trade association representing the $287 billion U.S. consumer technology industry, it attracts the world's business leaders and pioneering thinkers to a forum where the industry's most relevant issues are addressed. Check out CES video highlights. Follow CES online at http://click.ceainfo.org/?qs=41cf11ce12290ac0b46509dfaed32775e4d554fa8c57f9c88187485718645504 and on social.
Upcoming Events
Innovate! and Celebrate – Register
September 20-22, San Jose, CA
CES Unveiled Prague – Register
October 20, Prague, Czech Republic
CES Unveiled Paris – Register
October 25, Paris, France
CT Hall of Fame Dinner
November 9, New York, NY
CES Unveiled New York
November 10, New York, NY
CES Unveiled Las Vegas
January 3, Las Vegas, NV
CES 2017
January 5-8, Las Vegas, NV
CES Asia 2017
June 7-9, Shanghai, China
About Consumer Technology Association
Consumer Technology Association (CTA) is the trade association representing the $321 billion U.S. consumer technology industry, which supports more than 15 million U.S. jobs. More than 2,200 companies – 80 percent are small businesses and startups; others are among the world's best known brands – enjoy the benefits of CTA membership including policy advocacy, market research, technical education, industry promotion, standards development and the fostering of business and strategic relationships. CTA also owns and produces CES® – the world's gathering place for all who thrive on the business of consumer technologies. Profits from CES are reinvested into CTA's industry services.
###
Information contained on this page is provided by companies via press release. YBLTV makes no warranties or representations in connection therewith.