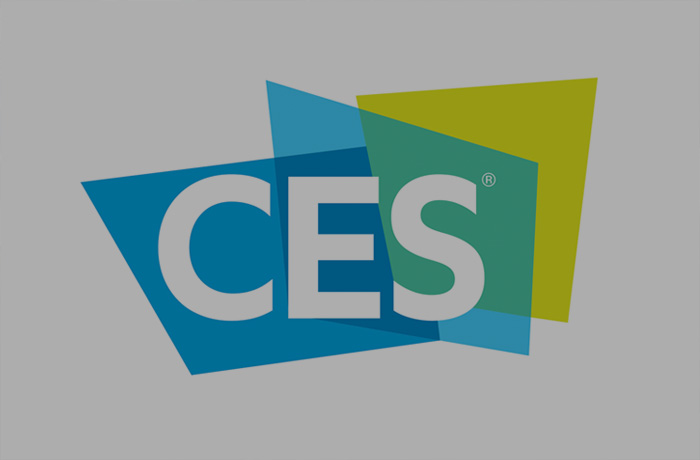 177,393 industry professionals from 158 countries drawn to CES in January
Show sees 10 percent increase in international attendance
Arlington, VA, June 29, 2016 – The Consumer Technology Association (CTA)™, owner and producer of CES®, the world's gathering place for all who thrive on the business of consumer technologies, today announced final, audited numbers for CES® 2016. The audit confirms the 2016 event, which ran January 6-9 in Las Vegas, NV, reached a new attendance record, attracting 177,393 industry professionals from around the world. More, the final number, which marks less than one percent growth over CES 2015, underscores CTA's efforts to limit overall attendance on par with final numbers from CES 2016. The full independent audit summary, performed by Vault Consulting, LLC, is complete and highlights are now available on CES.tech.
The audit also confirms a record international presence at the 2016 show with 53,808 attendees coming from outside the U.S. (up 10 percent over last year) representing 158 countries (up from 153 countries at CES® 2015). CES 2016 played host to 3,886 exhibiting companies showcasing the latest innovation and technologies changing the world across 2,475,646 net square feet of exhibit space.
"Attracting more than 177,000 attendees is quite a remarkable achievement and our strong international attendance clearly confirms our show's status as the global technology event" said Karen Chupka, senior vice president, CES and corporate business strategy, Consumer Technology Association (CTA)TM. "We also are extremely pleased to see that the new enhanced credentialing procedures we implemented for 2016 enabled us to deliver a high-quality audience."
To ensure industry professionals attending CES would continue to have a positive, quality business experience, this year CTA sought to cap overall attendance right around 176,000 by implementing new registration fees and other measures. CTA aimed to cap attendance, in line with the 176,676 attending CES 2015.
CES continued to garner global media coverage with 7,545 media scouring the show floor to report on the latest trends and products from the consumer technology industry. Coverage resulted in 2.5 billion potential media impressions from February 1, 2015-January 31, 2016, a 162 percent increase over 2015. CES social media dominated the four days of the show with more than 930,379 mentions of #CES2016 and @CES and 16.18 billion potential Twitter impressions.
Some of the hottest trends generating media coverage from the show floor include IoT, smart home, computers/tablets, vehicles and gaming. Social sharing activity focused heavily on wearables, including fitness products, vehicle electronics and smart home.
"As the consumer technology industry has grown and expanded to embrace new market sectors and industries, so too has CES. Participants now include representatives from a growing number of global industries beyond the traditionally defined consumer technology sector," said Gary Shapiro, president and CEO, Consumer Technology Association (CTA)TM. "CES 2016 was a phenomenal event that served as a global epicenter for product launches and business deals. The audit confirms that CES continues to feature exhibitors who bring the hottest tech trends to market that are changing our world and attracts top media to cover the excitement."
Vault Consulting, LLC is certified by the Exhibition and Event Industry Audit Commission (EEIAC) to perform audits. The CES audit provides absolute verification of exhibition records, including direct on-site observation, examination of registration systems and testing of attendee records. This audit complies with the industry standards for audits adopted by both the EEIAC and the International Association of Exhibition and Events (IAEE). CES is also certified by UFI, the Global Association of the Exhibition Industry.
Highlights of the attendance breakdown can be found on CES.tech.
Registration for CES 2017 opens September 6. Visit CES.tech for more information and to be notified when registration opens.
Note to Editors: The official name of the global technology event is "CES®." Please do not use "Consumer Electronics Show" or "International CES" to refer to the event.
About CES:
CES is the world's gathering place for all who thrive on the business of consumer technologies. It has served as the proving ground for innovators and breakthrough technologies for almost 50 years-the global stage where next-generation innovations are introduced to the marketplace. As the largest hands-on event of its kind, CES features all aspects of the industry. And because it is owned and produced by the Consumer Technology Association (CTA),TM the technology trade association representing the $287 billion U.S. consumer technology industry, it attracts the world's business leaders and pioneering thinkers to a forum where the industry's most relevant issues are addressed. Check out CES video highlights. Follow CES online at CES.tech and on social.
Innovate! and Celebrate – Register
September 20-22, San Jose, CA
CES Unveiled Prague – Register
October 20, Prague, Czech Republic
CES Unveiled Paris – Register
October 25, Paris, France
CT Hall of Fame Dinner
November 9, New York, NY
CES Unveiled New York
November 10, New York, NY
CES Unveiled Las Vegas
January 3, Las Vegas, NV
CES 2017
January 5-8, Las Vegas, NV
CES Asia 2017
June 7-9, Shanghai, China
About Consumer Technology Association
Consumer Technology Association (CTA) is the trade association representing the $321 billion U.S. consumer technology industry, which supports more than 15 million U.S. jobs. More than 2,200 companies – 80 percent are small businesses and startups; others are among the world's best known brands – enjoy the benefits of CTA membership including policy advocacy, market research, technical education, industry promotion, standards development and the fostering of business and strategic relationships. CTA also owns and produces CES® – the world's gathering place for all who thrive on the business of consumer technologies. Profits from CES are reinvested into CTA's industry services.
###
Information contained on this page is provided by companies via press release. YBLTV makes no warranties or representations in connection therewith.