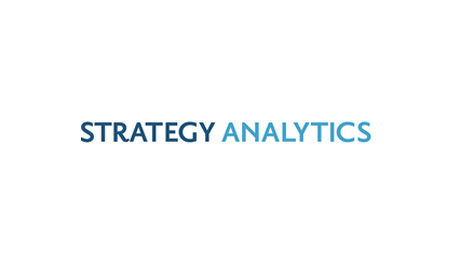 Boston, MA – June 9, 2016 – DT is a leader in telco Digital Transformation with proof to show why transformation is essential. Like any operator, DT faces challenges as it transitions from pilots to larger scale, according to a new report from Strategy Analytics' Wireless Operator Strategies service, "DT Stands for Digital Transformation as Deutsche Telekom Leads Telco Transition."
Click here for the report: http://bit.ly/SAWOSDT
In this report, Strategy Analytics shares insights from a briefing with Claudia Nemat, Member of the Deutsche Telekom AG Board of Management, Europe and Technology, about the best practices that have put them on the path to larger scale and sustainable transformation.
Susan Welsh de Grimaldo, Director Wireless Operator Strategies, author of the report, says, "Telcos face a number of key challenges as they undergo digital transformation, most importantly how to shift culture, not just technology.  Keeping focus on the impact on customer experience aligns transition with business growth opportunity, and showing early cost savings impact adds to the bottom line, driving momentum. Failure to transform could lead to shrinking business, leaving money on the table and even losing ground as competitors take value and share."
DT's customer-centric Pan-Net is proving cost savings: Pan-Net is creating 50 new greenfield platforms for a cross-Europe network, residing on a single European infrastructure centralized in three data centers, which will replace 650 legacy platforms. The first real product transition is messaging, which will reduce head count by 70% and Opex by 80% by consolidating 33 different messaging platforms from seven vendors across 13 markets onto one new platform.
Martin Bradley, Wireless Consultant, states, "Other operators stand to learn from studying DT's digital transformation as it unfolds, building on lessons learned and best practices, and tweaking for their own market realities and company position and focus."
Phil Kendall, Executive Director Wireless Operator Strategies, adds "At DT the process of cultural transformation is taking time to get to the heart of the corporation, but digital transformation is becoming more mainstream. The challenge now is to build scale and keep transformation alive, moving and innovative; and to maintain engagement of the team as it moves from pilots to broader integration into everyday business."
See also our blog post on digital transformation:
What you need to know about the digital transformation imperative
About Strategy Analytics
Strategy Analytics, Inc. provides the competitive edge with advisory services, consulting and actionable market intelligence for emerging technology, mobile and wireless, digital consumer and automotive electronics companies. With offices in North America, Europe and Asia, Strategy Analytics delivers insights for enterprise success. www.StrategyAnalytics.com
###
Information contained in part on this page is provided by companies via press release. YBLTV makes no warranties or representations in connection therewith.